Currently viewing the tag: "Know Your Client"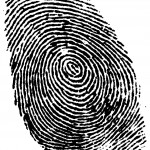 Number of View: 6479
What is KYC
The word KYC means Know Your Customer. It is supported by procedures in place to verify a customer and to confirm his identity. One of the main reasons for having KYC in place is to tackle terrorist financing and anti-money laundering.  In the current era of hightened terrorist threats, KYC […]
Continue Reading

→
Number of View: 12366
There are several articles spilled across the internet on Mutual Funds, their benefits, tax implications, charges, etc. Even I have one version of such article which you can read at What is a Mutual Fund.
However, I haven't come across many articles which actually help an investor in answering […]
Continue Reading

→
Number of View: 41771
In a yet another attempt to streamline the KYC process across different financial intermediaries operating in India, SEBI has made a change to the existing KYC  procedures (primarily used for mutual fund investments earlier) which is effective from 1 January 2012.
What is KYC ?
KYC stands for Know your Customer or […]
Continue Reading

→
Subscribe to Insight via Email

Archives