Currently viewing the tag: "How to Invest"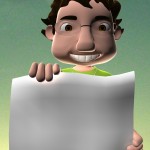 Number of View: 2820
Mutual funds by definition are an excellent option if you want to take away the hassle of investing and relying upon a professional fund managers to invest your money gainfully. A related article on How to Invest in Mutual Funds describes upon how to invest into Mutual Funds and multiple […]
Continue Reading

→
Number of View: 12358
There are several articles spilled across the internet on Mutual Funds, their benefits, tax implications, charges, etc. Even I have one version of such article which you can read at What is a Mutual Fund.
However, I haven't come across many articles which actually help an investor in answering […]
Continue Reading

→
Subscribe to Insight via Email

Archives