Currently viewing the tag: "Critical Illness Insurance"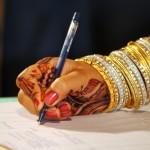 Number of View: 10885
Marriages are made in heaven and so are the blessings and issues arising out of it. I am sure that every one would have heard the jokes floating around on pluses and minuses of a married life. I am not going to make situations even more interesting with yet another joke. […]
Continue Reading

→
Number of View: 11387
This article is all about Critical Illness insurance cover, however, before I even start about what is this insurance let me first give you some statistics around one of the most common Critical Illness – CANCER.
Cancer statistics
A research published in 'The Lancet'  journal about Cancer in India mentioned that […]
Continue Reading

→
Subscribe to Insight via Email

Archives