Impact of Budget 2016 on Individuals
Number of View: 3864
There have been a plethora of news articles already written within past 24 hours on different aspects of Budget 2016 and its impact on the economy, corporate, start ups, agriculture and salaried employees. We are aiming to write a more targeted note on the minor but powerful changes made by the budget and their impact on individuals. Top 10 items impacting Individuals are detailed below :
1. Pension reforms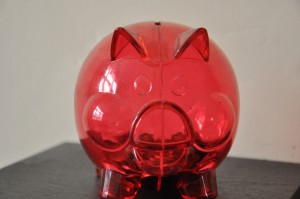 We are not sure what triggered a change in the well settled provisions of Income tax act but these minor changes have stirred up a storm in the way small savings were being considered by individuals towards their retirement kitty.
Under existing provisions :

u/s 80CCD, investment into New Pension Scheme (NPS) is considered as Exempt-Exempt-Tax, i.e. you get a tax rebate of upto Rs. 1.5 lacs to invest in NPS + additional 50K to invest u/s 80CCD. It continues to accrue tax free return till retirement. On Retirement, the entire amount is considered taxable. Read our article Why Not To Invest in New Pension Scheme (NPS) on details on why we do not recommend investing in NPS. Our decision still remains unchanged in the proposed tax provision.
Entire amount of employer contribution upto 12% of basic salary in recognized provident fund is tax-free in the hands of the employee. On retirement, the amount can be withdrawn tax-free.

As per the new provisions applicable w.e.f. 1 April 2017 :

Any contribution made by the employer over Rs. 1.5 lacs towards PF will be subject to tax in the hands of the employer. So if your employer contribution towards PF is Rs. 2lacs, then Rs. 50K will be subject to tax in your hands. This should be impacting individuals whose basic salary is above Rs. 12.5 lacs.
Withdrawal from PF is no longer Tax free even at retirement. Both NPS and PF will now be allowed upto 40% tax free withdrawal. Remaining amount will be subject to tax at normal tax slab. However owing to the pressure from public, the government is planning to reconsider this proposal. More details will be updated here once published.
Annuity fund which goes to the nominee in case of death of the annuitant, the entire amount will be tax free in the hands of the nominee.
2. First Time Home Buyers
If you are a first time home buyer, government has provided an additional deduction on interest paid on taking a loan upto Rs. 50,000 till the repayment of the loan continues. This deduction is over and above the existing deduction of Rs. 200,000 for interest paid on self occupied property. Deduction is allowed only on properties whose value is of Rs. 50 lacs or less and the loan amount is upto Rs. 35 lacs. The loan should be sanctioned between 1 April 2016 till 31 March 2017.
3. Extension of time for Loan taken on house under construction – three years to five years.
Under the existing provisions of section 24, interest paid on loan taken for purchasing a house under construction can be claimed as a rebate after the construction is completed in 5 equal yearly installments after the construction of the house has been finished, subject to a cap of Rs. 200,000.However, this was allowable only if the construction was completed in 3 years else the rebate was reduced to Rs. 30,000. The finance minister has realized that the building projects are running severely delayed and hence has increased the period of 3 years to 5 years, i.e. the construction should be completed within five years from the end of the financial year in which capital was borrowed (w.e.f 1 April 2017). This is a very welcome move and will reduce some burden off the struggling home owners who were already struggling owing to delayed building projects.
4. New Capital Gain Exemption
Existing provisions of capital gain exemptions are widely known, e.g. purchase a new residential property, invest in capital gain bonds. This year a new provision has been enacted whereby we could see specialized funds which could be available for investments and also provide capital gain tax rebate upto Rs. 50 lacs. While more details is awaited, initial views are that such funds would be aiming to fund startups and hence could be some form of venture capital funds.
5. Section 87A – Additional tax rebate – increased from Rs. 2000 to Rs. 5000
If your total income is less than Rs. 5 lacs, your tax liability will be reduced by additional Rs. 3000 as tax rebate under section 87A has been increased from Rs. 2K to 5K. Note this is final tax liability and not income deduction. For the people who are subject to this deduction, it means an additional income exemption of Rs. 30,000.
6. Section 80G – HRA deduction increased to Rs. 60,000
If your employer does not provide HRA allowance, then you could claim HRA exemption under section 80GG. Earlier this was limited to Rs. 24000 per year. Now this has been increased to Rs. 60,000.
7. Section 115BBDA – Dividend over Rs. 10 lacs per year – w.e.f 1 April 2017.
Okay, the number of people who may get impacted will be a limited subset for this clause, be it is worth a mention as it is an interesting turn of events in Indian tax regime for taxing dividend income. Till date dividends were either taxable for all or tax free for all. Government will now tax dividend income received by individuals, HUFs and Firms in excess of Rs. 10 lacs at 10% if it is received from domestic company. For this to be applicable, perhaps we are talking about value of investment in shares of domestic company of around 1 crore plus if the company declares dividend equal to 10% of the value of the shares. In India, generally the dividend yield of listed companies tend to be less than 5% and hence this could be applicable to share holdings in excess of Rs. 2 crore +. It is worthy to note that the clause is meant for dividend from companies. Mutual fund dividends are not getting attracted under this clause and should continue to enjoy tax free status.
8. Surcharge to be raised from 12% to 15% on Individuals and HUFs having income above 1 crore
Again, this will hit the HNI group of individuals who will see increased tax bill. This will increase the tax bill by 3% on account of Surcharge.
9. Like International Travel – Look out for New Baggage Rules 2016
Government is proposing to replace the earlier Baggage Rules 1998 by a new set of rules which will be effective from 1.4.2016. These rules have not been updated on their website and we will keep you posted once an update is published by the Government.
10. Immense Focus on Infrastructure Spend
This one is an icing on the cake. The government has budgeted Rs. 2.2 lac crore investment outlay towards infrastructure projects in India with approx Rs. 1 lac crore towards road projects. This is a massive investment and should provide an immense lift in the infrastructure upgrade. In addition, this amount of public spending will have a positive knock on impact on the demand cycle in India as eventually this amount will reach in the hands of the people of India via government spending and employment.
Related
Related Posts:
Subscribe to Insight via Email

Archives